MUMBAI: It seems people of India are going gaga over their favourite film star Kareena Kapoor's delivery that they are doing ridiculous things to kill the waiting time.
Everybody including us wants to hear the good news from Kareena Kapoor Khan, so it isn't surprising that fans are killing their wait by already morphing pictures of Kareena and Saif's unborn child.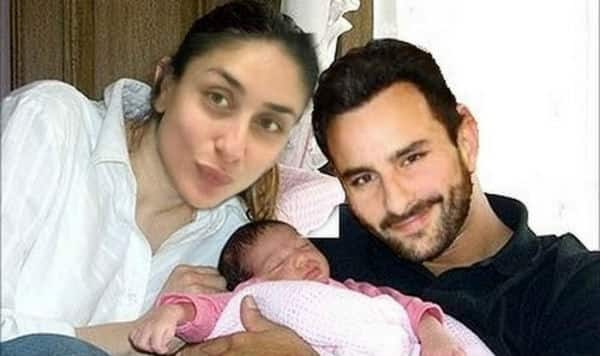 Yes! While earlier it was all about suggesting names for this new bundle of joy. People seem to be going an extra mile now by not only confirming it's a boy but also sharing photoshopped pictures of the couple posing with their baby.
In fact, according to Bollywood Life, a Punjabi TV channel further went on to announce that 'it's a boy' for Kareena and Saif.
But guys! Don't get FOOLED by these fake reports! Kareena has NOT delivered her baby as yet. The pictures that are going viral on the internet are not real.
This fake video has been wrongly gone viral on social media.
 Here's FAKE video of Kareena Kapoor delivering baby