ABBOTTABAD: Along with renowned religious scholarJunaid Jamshed's dead body, at least 38 bodies have been recovered on Wednesday by rescue teams after a flight of Pakistan International Airline (PIA), carrying over 40 persons crashed due to mechanical snag.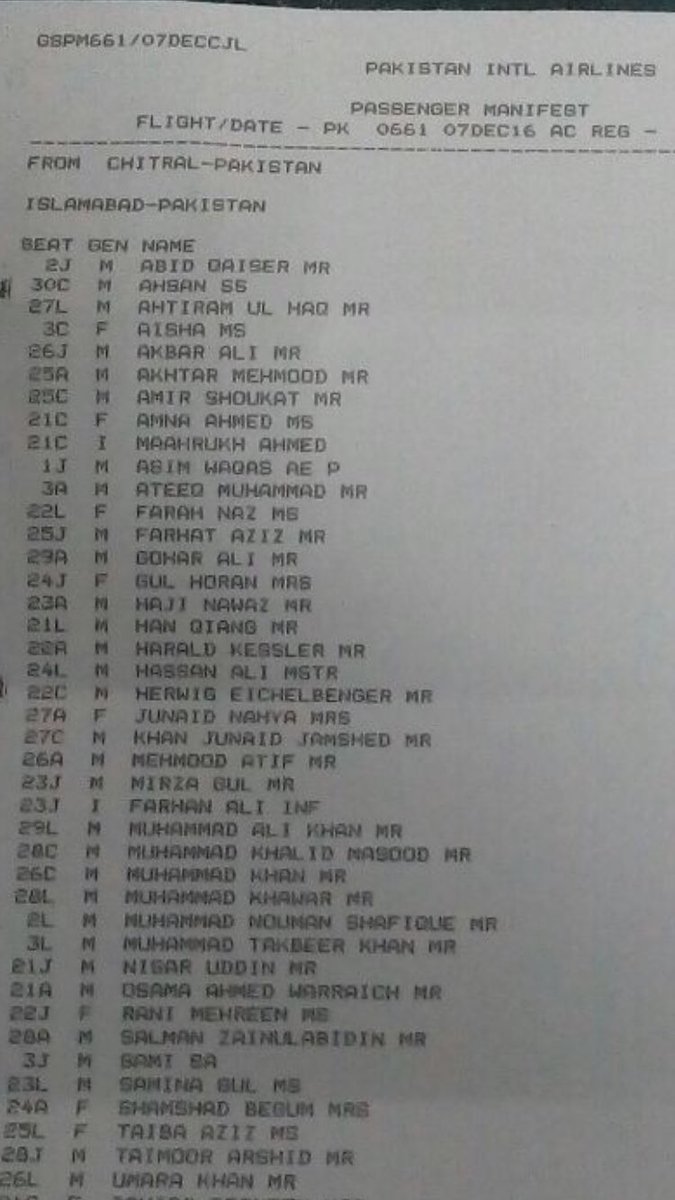 Inter-Services Public Relations (ISPR) reported that bodies of 26 passengers were recovered at the crash site while the operation was underway for more.
ATR-42 also known as PK-661 was en route Islamabad from Chitral and in the evening today when it lost communication with air traffic control and crashed some ten kilometers of Havelian.
Authorities have confirmed that the aircraft carried five of the crew member, nine women, 31 men and two infants. Three foreigners are said to have boarded the crashed plane as well.
Civil Aviation Authority (CAA) confirmed the accident over an hour after the crash in a village near Havelian while the spokesperson for the airline stated that an emergency response centre was activated.
Junaid Jamshed was in Chitral with a religious congregation and was returning to Islamabad when his plane crashed.
The former pop star also shared photos of his visit to Chitral with his Twitter followers.
Heaven on Earth Chitral.
With my friends in the Path of Allah . Snowpacked Tirchmir right behind us pic.twitter.com/ZajcWEKlrG

— Junaid Jamshed (@JunaidJamshedPK) December 4, 2016
Jamshed rocketed to fame in Pakistan in the 1980s and 1990s as the singer for the Vital Signs rock group, and later launched a solo career, with a string of chart-topping albums and hits.
His name appeared on a passenger manifest for Pakistan International Airlines' (PIA) flight PK661, which crashed near the northern town of Havelian. His presence on board was confirmed by his brother and friend.
The story originally appeared in Dunya News.