The biggest and the brightest full moon, largest supermoon of 2016 since 1948 is just around the corner. If you have plans to capture the memory of Monday's supermoon on camera, a pro photographer at NASA has some tips for you.
A supermoon takes place when the moon, in its full phase, is at the closest point to Earth in the 27-day lunar orbit. The Nov. 14 supermoon will appear about 15 percent larger than average and is the closest full moon in 68 years, writes space.com.
A NASA photographer for more than 25 years, Bill Ingalls shared few tips in a statement from the agency on how to take a perfect photograph of largest supermoon.
1. Include landmarks in the picture: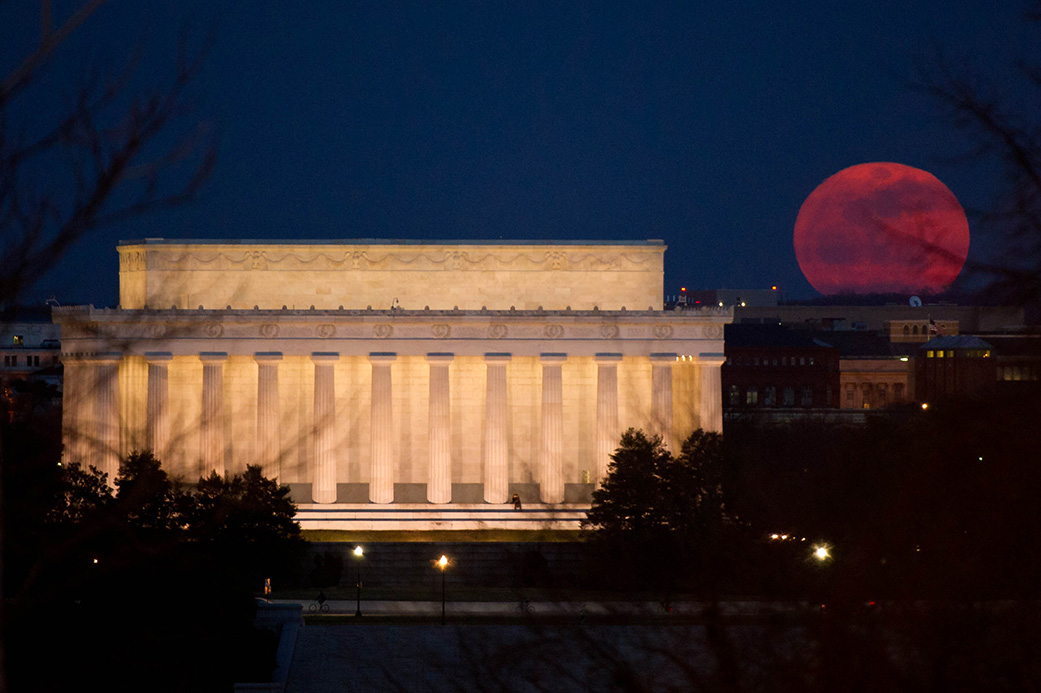 2. Scout the location carefully:
3. Be creative:
You don't need to worry if you don't reside near a landmark building or a place, you can still make this shot a memorable one by being a little more creative.
Ingalls said he went to Shenandoah National Park in 2009 to photograph Comet Lulin and was initially worried about his shot because he didn't have a telescope with him, unlike other photographers. So instead, Ingalls chose to use the red light of his headlamp to illuminate the forest while shooting the moon with a long lens between the trees. National Geographic called that photo one of the top 10 space photos of the year.
4. Use people to bring it to life:
Ingalls said. "There are lots of great photos of people appearing to be holding the moon in their hand and that kind of thing," he said. "You can get really creative with it."
5. Use advanced DSLR techniques:
According to Ingalls, daylight white balance is the best setting to capture the moonlight. After all, the moon is reflecting the sun's light.
If you're planning to use a longer lens, "Keep in mind that the moon is a moving object. It's a balancing act between trying to get the right exposure and realizing that the shutter speed typically needs to be a lot faster," Ingalls said.
6. Use your smartphone
If you don't have an SLR camera on hand, Ingalls said you can still get some fun panoramic shots on a smartphone. (He joked that as a professional photographer, he would personally find the experience "maddening and frustrating," though.) He suggested going to an urban area with a lighted foreground. Once you're there, "Tap the screen, and hold your finger on the object (in this case, the moon) to lock the focus," he said. "Then, slide your finger up or down to darken or lighten the exposure."
The story originally appeared in Space.com