As we all know the biggest match of the season is on our head now, the UEFA Champions League (CL) Final and for the second time in three years it will be an all-Madrid-clash, Real Madrid vs Atletico Madrid, and will take place in Milan on 28th of May.
Last time these two team met in Champions League clash was a final of 2013 when Real Madrid went on to win the match by 4-1 winning their 10th UEFA Champion League title, with the help of late equalizer from Sergio Ramos in the 92nd Minute of the game and then 3 goals were scored by the Real Madrid in the extra time to secure the title.
This time the story is different; Atletico Madrid is seeking for the revenge while Real Madrid wants to win their 2nd title in 3 years running by beating the same team.
Let us have a quick look at the strengths and weaknesses of both sides.
Real Madrid: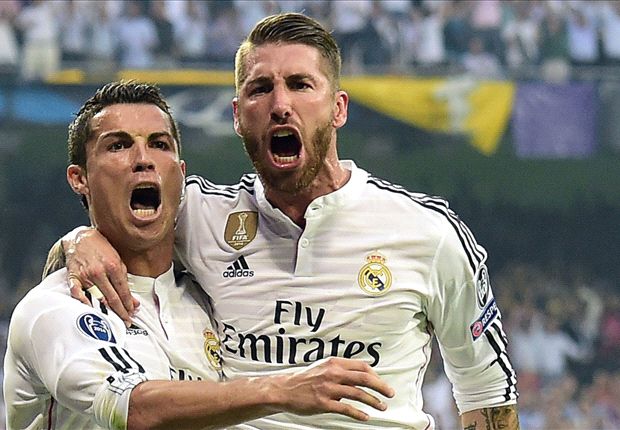 Real Madrid have the star power in Cristiano Ronaldo who is already up with 51 goals in all competition and topping the UEFA Champions League top scorers chart with 16 goals and on the other hand Gareth Bale who has 19 goals this season in all competition
Knocking Roma out of the cup easily and then in the quarter final turned the tie around from 2-0 deposit against Wolfsburg with the help of Ronaldo's Hattrick in the 2nd leg, winning the tie 3-2 , and in the last beating Manchester City in Semi's to reach the all-important final they really seemed to be in hot form lately.
Despite the poor run in La liga, we can't really write Real Madrid off since Zinedine Zidane took the charge of Real Madrid; he has changed their fortune this season which was not looking as it is right now at the start of the season.
They have some really big names other than Christiano Ronaldo and Gareth Bale. In defence they have their captain and backbone of the defence Sergio Ramos and one of the best left back in the modern era Marcelo and when we come to their midfield they have their engine working on Luca Modric and Toni Kroos. Their part would be the most crucial one for Mdrid, and with striker like Karim Benzema who has already bagged 30+ goals this season, they are the favourite for the cup.
Atletico Madrid:
While Atletico Madrid's journey to final was pretty much harder as compare to Real Madrid's one, keeping their nerves in the penalty shootout against PSV winning that by 8-7 than beating the defending champions Barcelona in the Quarter Final and in the end stunned the competition's favourites and Germany's Power house Bayen Munich in the semi final.
Atletico Madrid's are much more dependent on their Striking force Antoine Griezmann who is their top scorer in this season with 31 goals, he scored the both in both legs against Barcelona and in the 2nd leg against Bayen Munich and they have Fernando Torres who is their second best with 12 goals.
They are known for their Defensive abilities, especially when it comes to hold on, no one can do it better than Atletico Madrid, they are in the top 5 best defences of Europe this season, with the defenders like Diego Godin and Felipe Luis, and then they prospect like Koke in Midfield who could do very well on his day.
Head to Head in CL: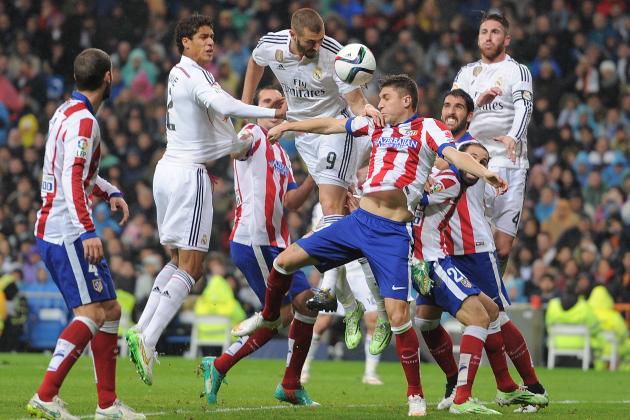 Both team met 5 times in the same competition before this final encounter and Real Madrid is comprehensively ahead of Atletico Madrid in Champions League stats with 4 wins as compare to Atletico's one.
So we can't predict who is gonna win the title as both team can proved to be very dangerous on their day and with having big and talented players in their bags, as Real Madrid looking for their 11th title and Atletico desperately looking for their 1st.
By Hamza Jaweed-